Who is Larry H. Miller?
If you live in Utah there is no question who the Miller family is and how they contribute to the community. The legacy of Larry H. Miller lives on in the values he impressed upon his family and those who work on his behalf. Larry Miller, without exaggeration, was a self-made man. A man who lived a regular life, and never ceased to share in his successes. 
In November 1995, he formed Larry H. Miller Charities, whose mission statement is, "We give back to our communities by focusing our united service and corporate giving on youth and children with an emphasis on health and education." Since its inception, the foundation has raised more than $1 million, distributing those funds to charitable organizations in the communities where the Larry H. Miller Group does business. 


The Larry H. Miller Group Mission Statement
Our mission is to continuously exceed the expectations of our customers, employees, and our community. Our goal is to be the benchmark for excellence in every aspect of our business. We will strive to deliver perfect service through uncompromising commitments to continuous improvement.

Take the Apples to Apples Challenge - we can assure you, you won't find a better deal on a vehicle in the Colorado Springs area when it comes to service, selection and satisfaction. Stop by our showroom at 5115 New Car Drive, Colorado Springs, CO 80923 or call us at 866-759-1180 and find out why Liberty Toyota is the best dealership to purchase or lease your new Toyota. We serve Parker, Highlands Ranch, Monument, Castle Rock, Pueblo, Woodland Park and more! 


History of Larry H. Miller Companies
Since the first Larry H. Miller store opened in Murray, Utah on May 1, 1979, Larry H. Miller Dealerships have expanded to more than 50 dealerships and 20 automotive brands spreading across seven states. Besides offering new and pre-owned vehicles, each dealership also offers vehicle service through Total Care Auto, and providing consumers with financing solutions through Prestige Financial  Services and Rally Motor Credit all owned by the LHM Group.


Philosophy of the Larry H. Miller Group
Larry H. Miller often said, "Go about doing good until there's too much good in the world." Miller and his wife, Gail, established the Larry H. Miller Charities, providing donations to community charities. Contributions are collected from the Larry H. Miller businesses, employees and community fundraisers.


LHM Liberty Toyota's Community Support
Every employee has the opportunity to donate money to local programs, with a strong focus on assisting at-risk youth, women, senior citizens, families of critically ill children, domestic abuse victims, individuals in need of food and shelter, programs offering assistance in education and job opportunities, and many others. Each quarter our dealership makes a monetary donation to a non-profit organization making a difference in our community. 
Our employees also participate in the LHM Day of Service every April 26 in honor of Larry H. Miller's birthday. We dedicate our day to volunteering and donating our money to assist organizations such as local boys & girls clubs, food and clothing banks, emergency shelters and other community agencies.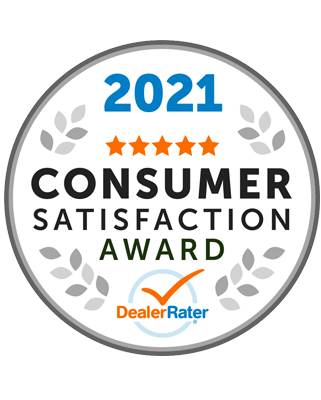 Hours
Monday

8:00AM - 8:00PM

Tuesday

8:00AM - 8:00PM

Wednesday

8:00AM - 8:00PM

Thursday

8:00AM - 8:00PM

Friday

8:00AM - 8:00PM

Saturday

8:00AM - 8:00PM

Sunday

Buy Online 24/7
See All Department Hours
Dealership Hours
Monday

8:00AM - 8:00PM

Tuesday

8:00AM - 8:00PM

Wednesday

8:00AM - 8:00PM

Thursday

8:00AM - 8:00PM

Friday

8:00AM - 8:00PM

Saturday

8:00AM - 8:00PM

Sunday

Buy Online 24/7
Parts Dept. Hours
Monday

7:00AM - 6:00PM

Tuesday

7:00AM - 6:00PM

Wednesday

7:00AM - 6:00PM

Thursday

7:00AM - 6:00PM

Friday

7:00AM - 6:00PM

Saturday

7:00AM - 5:00PM

Sunday

Closed
Service Dept. Hours
Monday

7:00AM - 6:00PM

Tuesday

7:00AM - 6:00PM

Wednesday

7:00AM - 6:00PM

Thursday

7:00AM - 6:00PM

Friday

7:00AM - 6:00PM

Saturday

7:00AM - 5:00PM

Sunday

Closed
Make an Inquiry