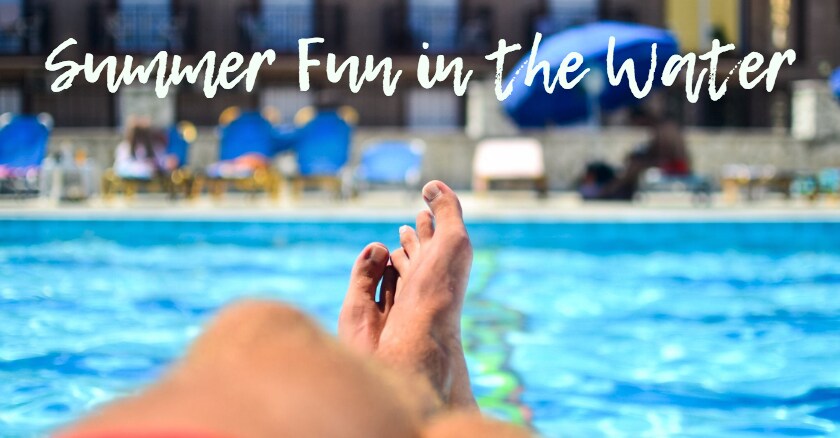 We're in the full swing of summer now, and we're out having fun if we're not at the dealership. Recently with the heat, we've been itching to spend more and more time in the water. We're fortunate to have accessibility to countless water spots around town, and we've outlined a few of them for you on the blog this month.
Echo Canyon River
If you want to jump in head first and feel that adrenaline rush, you have to go whitewater rafting. The Echo Canyon River has daily expeditions to enjoy with both your family and friends. Make sure to communicate with your guide what type of day you prefer, and they can help navigate to calmer waters if you prefer.
Pikes Peak Reservoir
If you prefer to take it easy and lay on the beach, we recommend you head to one of the five reservoirs found on Pikes Peak. This is a great option if you're looking to relax, recharge, and be at one with nature. Make sure to pack some sunscreen and a picnic lunch.
Helen Hunt Falls
When looking for the perfect backdrop for your next Instagram post, then look no further than Helen Hunt Falls found at North Cheyenne Cañon Park. This picturesque area is nature at its best and a fun, romantic spot to share with your loved one. Best part? You can grab a souvenir to remember your fun day here.
Now that we've inspired you to spend your summer in the great outdoors of Colorado Springs, you're going to need an equipped vehicle to get you to your new water destinations. We're thrilled to have our 2019 inventory in, and we're confident any vehicle from our 2019 line is great to safely get you and your gear to your summer fun. Check out our extensive inventory online before heading into the store. Once you've found the ride you like, head on down to Larry H. Miller Liberty Toyota at 5115 New Car Drive Colorado Springs, CO 80923 for your test drive.